PROMOTIONS AND NEWS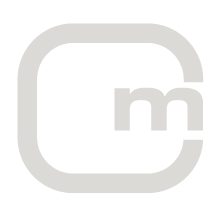 HAIR STRAIGHTENING AND SMOOTHING TREATMENTS.
We offer various straightening and smoothing treatments from treatments that eliminate frizz and improve the condition of the hair withour damaging or changing the natural structure to permanent systems, like a perm except the hair is ironed straight.
Systems include:
* Brazillian blow drying, we offer 3 different types of this semi permanent smoothing treatment which can be completely tailor made and personalised to suit you. Offering decreased styling time and humidity resistance.
* Yuko Straightening system, a permanent straightening treatment from Japan that leaves hair straight, easy to manage, just step out of the pool or blast dry with fingers for a smooth finish every time.
Prices start from £165
GREAT LENGTHS HAIR EXTENSION TAPES
Great Lengths hair extensions has over 58 shades that blend perfectly with your own colour to provide length and thickness
Maintaining GL Tapes is easy! The lightweight tapes are virtually undetectable in the hair and comfortable to wear. Upon following our maintenance and aftercare tips, GL Tapes have the potential to last between six to eight weeks before professional maintenance is needed.
Prices start from £110
GUINOT MIRIFIC RELAXING TREATMENT
The Mirific Relaxing Treatment consists of enveloping manoeuvres and pressure points to relieve tension in ket areas of concern, includiong neck, shoulders, back, hands and feet.
£60
LYNTON ILLUMIFACIAL
IllumiFacial is the 'next generation' of the highly successful 'Photofacial' treatment, using a new and unique combination of specialist Lynton skincare together with powerful, medical-grade Lynton IPL laser.
This quick and simple facial treatment dramatically improves skin tone and appearance, helping your skin feel and look its best.
Why choose an IllumiFacial ?? Targets wrinkles, reduces Acne, tightens and smooths the skin tone leaving the face feeling soft & smooth and re-hydrated.
Single Session £195.00
Courses of 3 or 6 available
PRODUCTS OF THE MONTH
GHD ORACLE
The new GHD Oracle is one tool that creates endless curls. Using hot and cool transfer technology to create and set an endless variety of curls in one quick, simple stroke. The unique U shape creates the perfect curl on all hair types. 4 ceramic plates heat hair to the optimum styling temperature to give the curl shape while the curl zone flash-cools hair quickly to set the curl in place
£189
KERASTASE 8H MAGIC NIGHT SERUM
Nourish your hair with the Nutritive 8H Magic Night Serum. An intensive overnight serum which conditions your hair whilst you sleep for long lasting nourishment. The non-greasy formula, containing iris root extract and blend of 5 essential vitamins, leaves hair feeling lightweight and luxuriously nourished in the morning with no need to rinse out. With it's beautiful fragrance designed to develop whilst you sleep, this is the perfect addition to your night time beauty regime.
£36
FREE KERASTASE ELIXIR CANDLE
Free candle with the purchase of any 2 Kerastase products. Limited availability available.
RECOMMEND A FRIEND
Everytime that you recommend a friend to the salon, you and your friend both receive 20% off. You can do this eveytime you visit if you wish! Never pay full price again!