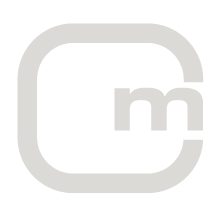 EXTENSIONS &
STRAIGHTENING
CUTTING & STYLING
Our expert hair team will carry out in-depth complimentary consultations to assess your hair
BRIDAL HAIR
The only person who can create a hairstyle of her dreams is her stylist.
KERASTASE
We are a L'Oreal Professional salon, specialising in Kerastase treatments
KERASTASE EXPRESS
Express rituals - only 5 minutes to beautiful hair - perfect for a bit of hair pampering
KERASTASE LUXURY
Our luxury ritual treatments deliver strength, comfort and seal to your hair in just 10 minutes
KERASTASE INDULGENT
Indulgent Kerastase ritual treatments will give your hair a fully luxurious glow in only 15 minutes
Fusio Dose
Fusio Dose is an instant conditioning treatment.
KERASTRAIGHT
New Kerastraight used the power of keratin, minerals and gold to straighten all hair types, whilst repairing at the same time
YUKO HAIR STRAIGHTENING
Originally developed in Japan, Yuko is now available in the UK and is an amazing semi-permanent hair straightening system
HAIR EXTENSIONS
Great Lengths Hair Extensions give you the long, sweeping styles you've dreamed of!
RETAIL
& GIFTS
RETAIL PRODUCTS
Choose from our approved products for a professional look at home
GIFT VOUCHERS
Give the gift of style… redeemable on retail products or any treatment
On offer in our lower salon
We offer a range of cutting, styling, colouring and hair treatments for ladies in our lower salon, with blow drys starting from just £15.
We are a L'Oreal Professional salon, specialising in Kerastase treatments. we also offer Yuko hair straightening, Great Length hair extensions,Brazilian blow drys volumising and waving. See each section for individual descriptions.
Please note: all clients who have not previously had colour at christopher maerevoet (or within the last three months) will require a test tint 48 hrs prior to the booking.