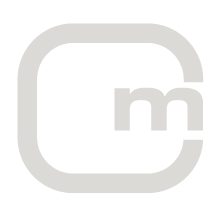 MEN'S
GROOMING
BACK MASSAGE
We use only the most advanced salon exclusive oils for a deeply relaxing massage to relieve tension.
TANNING
SOLUTIONS
VITA LIBERATA TANNING
VITA LIBERATA - a totally natural tanning experience - no smell, no fuss, just a natural looking tan using organic products
FACE, BODY
& EYE TREATMENTS
BODY TREATMENTS
Perfect for special occasions, or just a pamper, we have the solution for you: back, bust, even pregnancy treatments, tanning or aromatic
FACIALS
We know that every face is unique and that you all have different requirements. That is why we have sourced the very best in facial skincare from around the world.
EYE ENHANCEMENTS
Give your eyes the perfect lift with eyebrow shaping or tinting, or maybe an eyelash tint will highlight your features. We also offer threading for face, neck, lip or chin.
MASSAGE
A back, body, or aromatherapy massage will help ease the stresses and strains away. For something truly relaxing try our hot stone full body massage
FEET, NAILS
& MAKE-UP
MANICURE & PEDICURE
We use Jessica Nails for the most long lasting finish and a great range of colours
SHELLAC/GELERATION NAILS
Long lasting colour from a gel-nail manicure - lasts 3 weeks without breaking or chipping!
MAKE-UP
STUDIO
MAKE-UP STUDIO
We offer the full range of Mii and Jessica colour products in our make-up studio as well as retail products
WAXING
& THREADING
LYCON WAXING
For maximum results and minimum sensitivity we use the finest lycon wax or flexible hot wax
THREADING
An ancient technique originating from Asia especially for facial hair removal because of its precise and effective results
On offer in our upper salon
Christopher Maerevoet's upper salon has a separate men's section and individual treatments rooms for all our beauty and therapy treatments.
We offer Lynton skin rejuvenation and hair removal treatments, waxing and tanning, manicure and pedicure services, eyebrow and lash tinting and shaping and extensions. why not let us put a package together for you?
We can recommend a treatments package tailored to your needs. Why not come and discuss your requirements with our beauty technicians.